---
---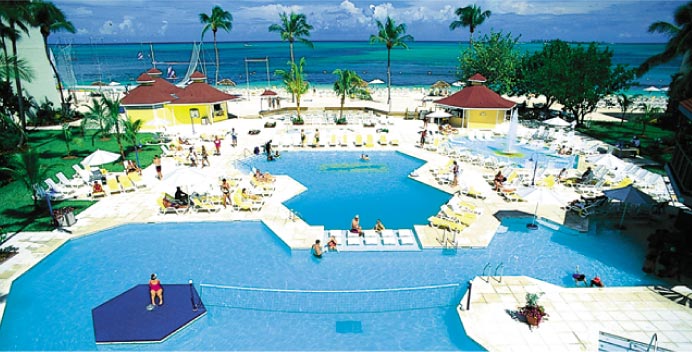 Welcome to Breezes Bahamas – The Playful Side of Paradise
In an island nation known throughout the world for its spectacular beaches, only one beach can be the best. That beach is Nassau's legendary Cable Beach. And that's where you'll find Breezes Bahamas, the first and only Super-Inclusive resort in The Bahamas.
Everything you could possibly want in a tropical getaway is at your fingertips, and it's all included. All your meals. All your drinks. All your entertainment. All just minutes from the airport, and just a short stroll from the excitement and nightlife of Nassau's glittering casinos. There's no end to the fun you can have at Breezes Bahamas. You'll find spectacular water sports in the clearest Caribbean waters you've ever seen. There's a rock-climbing wall, tennis and beach volleyball. There's even a circus school complete with flying trapeze to help take your vacation to a whole new level.
At night, you can take your chances at one of the nearby casinos…or bet on a sure thing at Breezes. There's always something fun going on, including a lively piano bar that stays open til you say when. And the best part is, your wallet never leaves your pocket.
Breezes Bahamas welcomes singles, couples and families, 14 years and older.
Resort Highlights
---

BREEZES RESORTS

With beautiful resorts in the Bahamas, Jamaica, Curaçao, Panama and Brazil, Breezes has just the right Super Inclusive vacation for everyone. The playful side of paradise for couples, singles and families



---

SELECT YOUR
BREEZES RESORTS
---
JAMAICA
BAHAMAS
PANAMA
BRAZIL
What Is Super-Inclusive?
Okay, so you've already heard the term, "super-inclusive." So what exactly is it? Simply put, it's the best vacation value in the world. All your meals. All your drinks. All your entertainment. An incredible variety of land and water sports, with professional instruction. All included. And tipping is never permitted.
We created the Super-Inclusive concept because we understand that the whole point of a vacation is to get as far away from the real world as possible. And nothing brings that point closer to home than going out for the day and leaving your wallet behind.
---
CLICK HERE TO REQUEST
YOUR SUPERCLUBS RESORT
PRICE QUOTE.


---
RESORT SPECIALS FROM SANDALS

There are 12 tropical COUPLES ONLY resorts on the enchanted isles of Jamaica, Antigua, St. Lucia and The Bahamas, created exclusively for two people in love.
---
RESORT SPECIALS FROM BEACHES
There are 4 tropical resorts on the enchanted isles of Jamaica, and Turks & Caicos, created exclusively for anyone. SINGLES, COUPLES, FAMILIES, FRIENDS, and ESPECIALLY YOU.
---
RESORT SPECIALS FROM GOGO VACATIONS

---
RESORT SPECIALS FROM FUNJET VACATIONS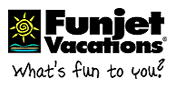 ---