---
---
Sandals Negril Beach
Resort & Spa:

Location: Negril - Jamaica
Rooms: 223

Located on the longest, best stretch of Negril's famous 7-mile beach, Sandals Negril epitomizes everything a Caribbean resort should be -- When your mood is laid-back, sway in a hammock beneath the shade of a coconut palm. Here, every room is steps from the sea and no building rises higher than the highest palm tree. At Sandals Negril, kicking back and doing nothing is considered a native art form...and doing everything is "no problem."

By land or by sea, Sandals Negril is a thrilling adventure with non-stop sporting activities. Make waves with windsurfing and waterskiing or venture below the crystalline water and experience some of the Caribbean's best snorkeling and scuba diving. Not forgetting our new scuba certification pool, plus two other pools with our signature swim-up pool bars. Then enjoy the smashing pleasure of squash, racquetball and tennis at our elaborate sports complex. With two different state-of-the art fitness centers, there are plenty of ways to flex your options.

Always with a sophisticated taste for the extraordinary, Sandals Negril presents 4 exquisite gourmet restaurants. Choose from fine international dining indoors under a dramatic 3 story ceiling or outdoors under the stars at The Coconut Cove. Savor Caribbean dishes served in white-gloved splendor at The Sundowner. Enjoy Kimono's exotic Teppanyaki fare prepared with a theatrical flair or light spa cuisine enjoyed directly on the beach at The 4C's. Fine dining is complemented by unmatched selection of unlimited premium brand drinks and wines.

When the perfect day draws to an end, the spotlight shines on live entertainment. Elegant melodies join cozy conversations at our romantic piano bar. Or, kick off your shoes at an exotic beach party any beachcomber would envy. Then kick back in your magnificent beachfront room...and that's when the two of you will begin to feel the true magic of Sandals Negril.
---
CLICK BELOW TO REQUEST
YOUR SANDALS RESORT
PRICE QUOTE.

---
CLICK ON ONE OF
THESE PICTURES
FOR MORE INFORMATION!!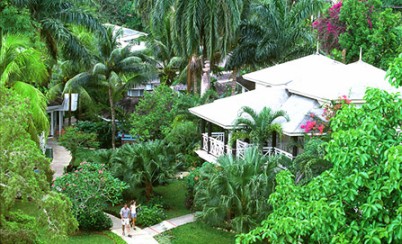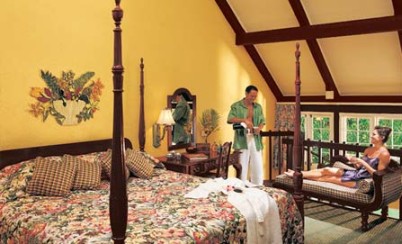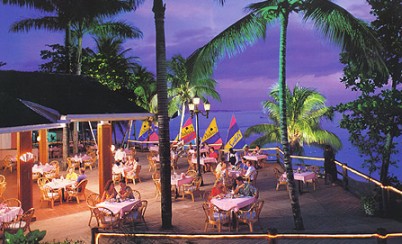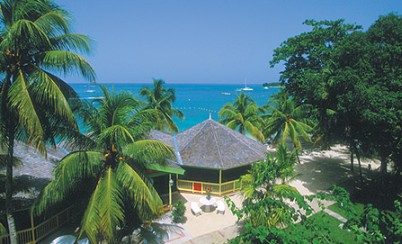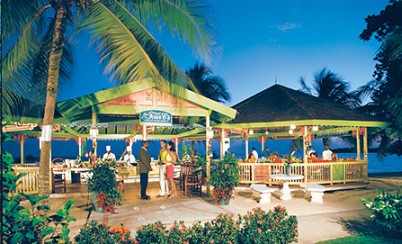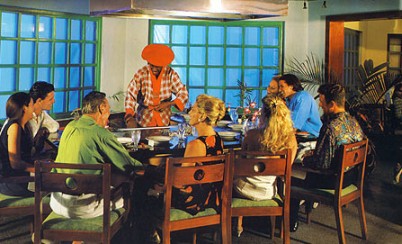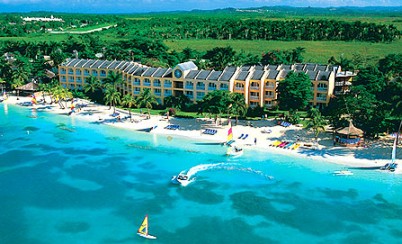 ---
CLICK BELOW TO REQUEST
YOUR SANDALS RESORT
PRICE QUOTE.

---
RESORT SPECIALS FROM SANDALS

There are 12 tropical COUPLES ONLY resorts on the enchanted isles of Jamaica, Antigua, St. Lucia and The Bahamas, created exclusively for two people in love.
---
RESORT SPECIALS FROM BEACHES
There are 4 tropical resorts on the enchanted isles of Jamaica, and Turks & Caicos, created exclusively for anyone. SINGLES, COUPLES, FAMILIES, FRIENDS, and ESPECIALLY YOU.
---
RESORT SPECIALS FROM GOGO VACATIONS

---
RESORT SPECIALS FROM FUNJET VACATIONS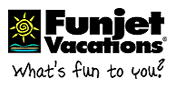 ---
RESORT SPECIALS FROM SUPERCLUBS



---
FOR SITE LINKS
CLICK BELOW
---
---
---
---
---
COMPANY MEETING AND GROUP CRUISE
---
---
VISIT OUR OTHER SITES
CLICK BELOW
---
---
Ultra-AllInclusive
Resorts.com
---
---
---
---